Monsura is Waiting
A film festival favorite, Monsura is Waiting is a comedy about two aging showgirls, one giant moth and a fateful night in Bridgeport, CT. Sisters Betty and Dot have spent years performing in a Vaudeville act inspired by 1960's Japanese horror movies. As the lines begin to blur between fantasy and reality, Dot longs to escape the performer's world, while Betty believes Monsura is actually coming.
Find out more here.
PURCHASE Monsura is Waiting on itunes.
WINNER – Best Fantasy Film – Mexico International Film Festival
WINNER – Best Cult Short – Queen City Film Festival
WINNER – Best Cinematography – Williamsburg Independent Film Festival
WINNER – Silver Remi Award – WorldFest-Houston International Film Festival
Watch the Trailer Listen to the Soundtrack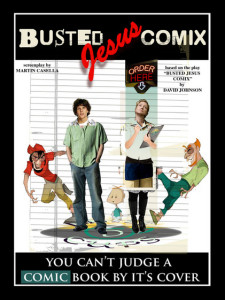 Busted Jesus Comix
With a screenplay by Martin Casella.
Find out more here.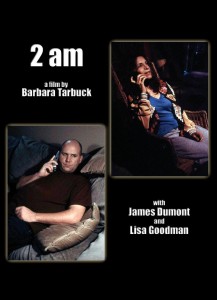 2 am
A screen adaptation of A Phone Call from Washington State, Late at Night, with screenplay by David Johnston and directed by Barbara Tarbuck. It was presented in Los Angeles at the El Cid Theater.
Find out more here.