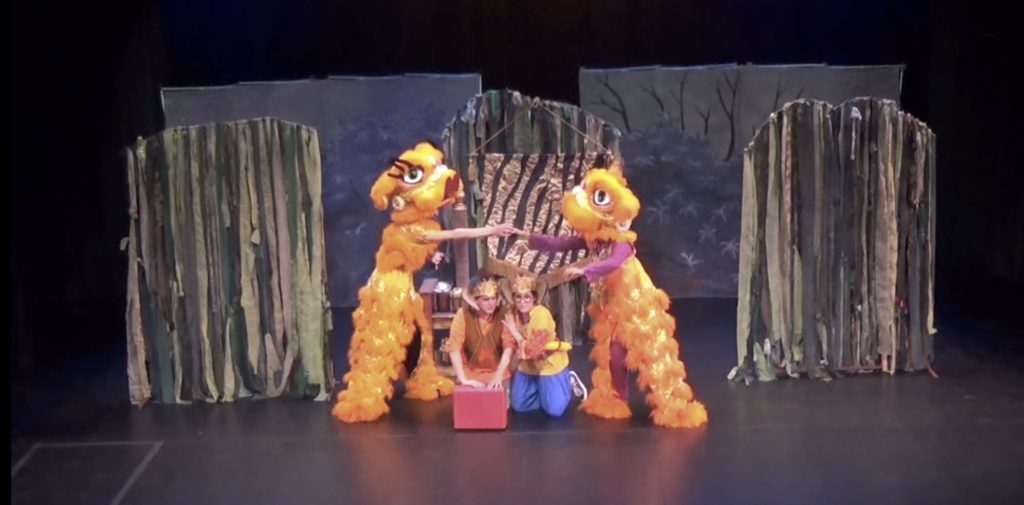 Monkey and Francine in the City of Tigers
Commissioned by Houston Grand Opera; developed in partnership with American Lyric Theater
Librettist: David Johnston
Composer:  Kamala Sankaram
Running time: 45 minutes.
Cast: 1 soprano, 1 mezzo, 1 tenor, 1 bass
Monkey and Francine in the City of Tigers is a world premiere opera inspired by Indian and Chinese mythology and the Bollywood style. This hilarious fable demonstrates the power of teamwork as a monkey prince and his brainy sister outwit a hungry crocodile and escape from the City of Tigers.
For more information and study guide CLICK HERE . . .
On a windy, bitterly cold January evening on the Upper West Side, a new opera was performed by four singers on a bare stage and it was just fantastic. Monkey and Francine in the City of Tigers was commissioned by the Houston Grand Opera with developmental support by the American Lyric Theater for the HGOco Opera to Go! program….This little gem may have been composed with children in mind, but its creators, composer Kamala Sankaram and librettist David Johnston, know that being kid-friendly doesn't mean dumbed-down) — Seen and Heard International
TRAILER
For full performance click HERE.