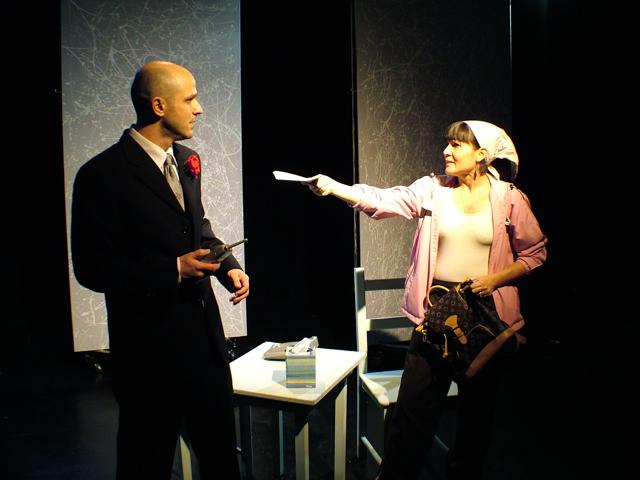 A Funeral Home in Brooklyn
Part of Standards of Decency Series 1
Running time: 10 minutes
Cast: 1m, 1f
A funeral director is locked in battle with a grieving daughter whose father has just passed away.
To give away anything more would be a major disservice to this wildly original piece; I'll drop a hint by telling you that the woman observes traditional customs (she's Phoenician) that are, shall we say, unfamiliar to the typical New Yorker. Johnston's work is very funny but it's also slyly thought-provoking: one man's obscenity is another woman's cherished rite.

— Martin Denton, Indie Theater Now
Read the Indie Theater Now review here.
Purchase A Funeral Home in Brooklyn:
In 2008: The Best Ten-Minute Plays for 2 Actors (Contemporary Playwright Series), published by
Smith & Kraus
In digital form at Indie Theater Now