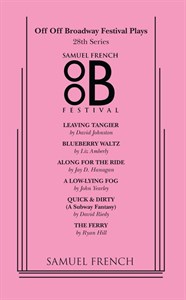 Leaving Tangier
Running time: 25 minutes
Cast: 3m, 1f
Cooper, an American expatriate poet, has traveled from Tangier to a rural Southern town with the ashes of Oswin Everett Pickett, a famous writer and notorious gay figure who had been living in northern Africa. Pickett's great nephew, a young man obsessed with the notorious man's works, urges Cooper to tell him about his deceased relative.
Winner of the 28th Annual Off Off Broadway Short Play Festival
Purchase a copy from Samuel French here.