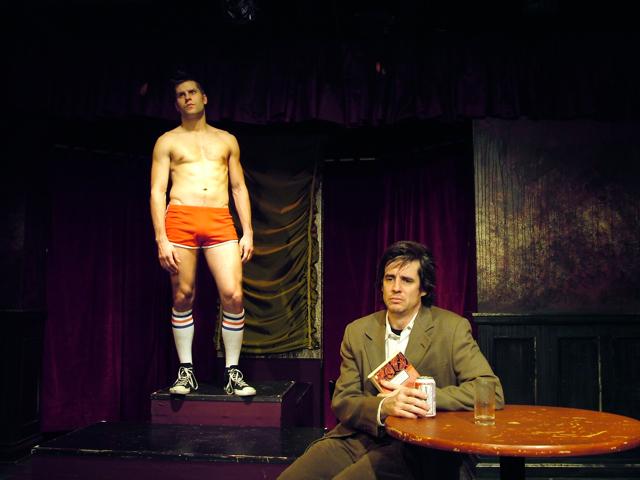 Yes Yes Yes
Part of Standards of Decency Series 2:
Blue Coyote's Happy Endings
Running time: 10 minutes
Cast: 2m
A seedy bar, a male stripper, a lonely customer, and a copy of Finnegan's Wake cross paths, with interesting results . . .
Imagine you're a playwright given the assignment of writing about the lives of sex workers. Should you titillate? Enlighten? Put corrupt society under a microscope?

— Rachel Saltz, The New York Times
Read the New York Times review here.